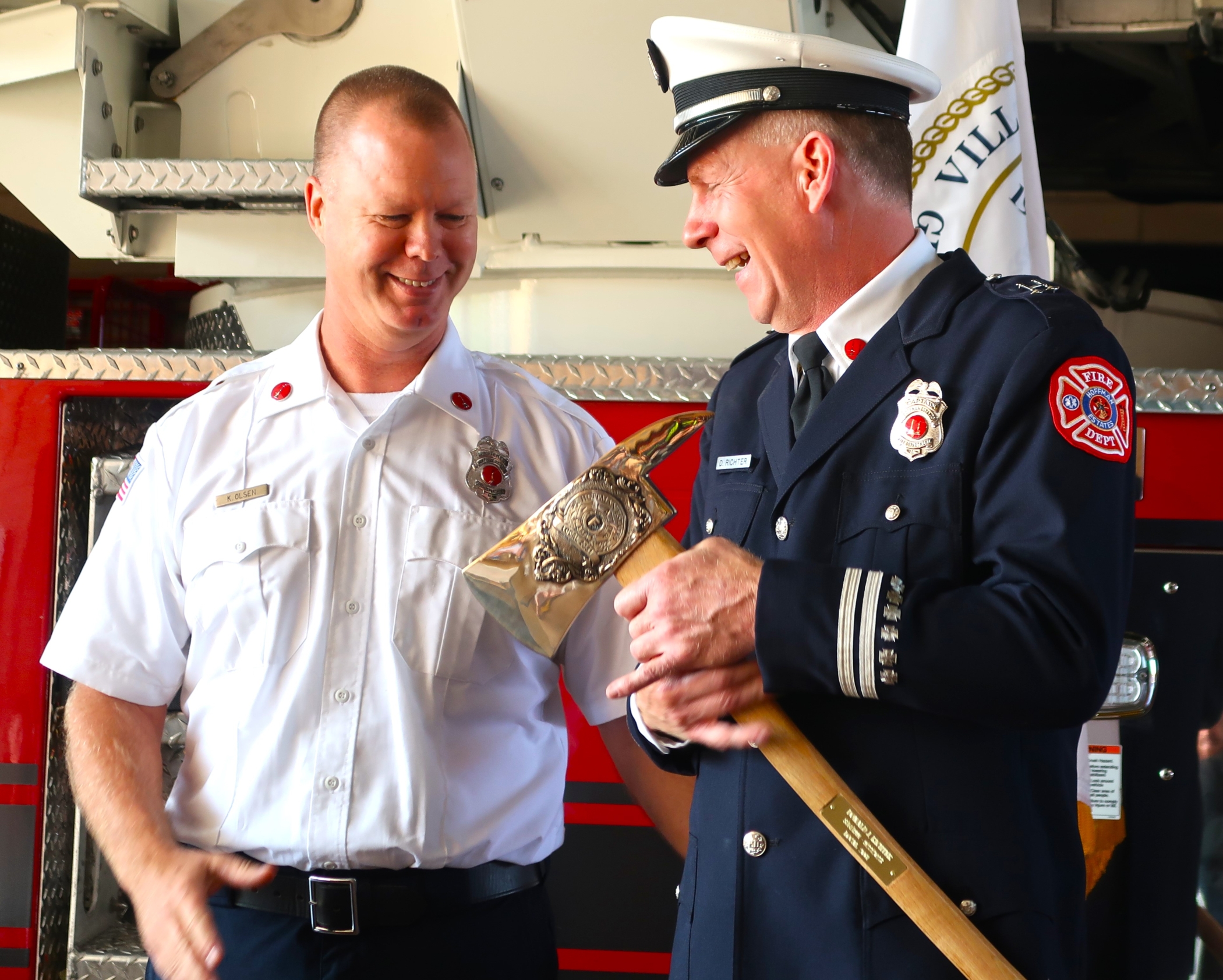 Vice President Kraig Olsen & Brother Don Richter
On September 22, 2023, Brother Don Richter worked his last shift as a member of the Hoffman Estates Fire Department.
After 32 years of dedicated service to the residents of Hoffman Estates, Don has hung up his helmet for the last time.
The members of the Hoffman Estates Professional Firefighters Association, Local # 2061 would like to thank Brother Richter for his 32 years of service to the residents and to this Local.
May you enjoy your retirement for many years to come with a smile on your face and that great positive spirit you bring to life.