Vincent Pesavento Retirement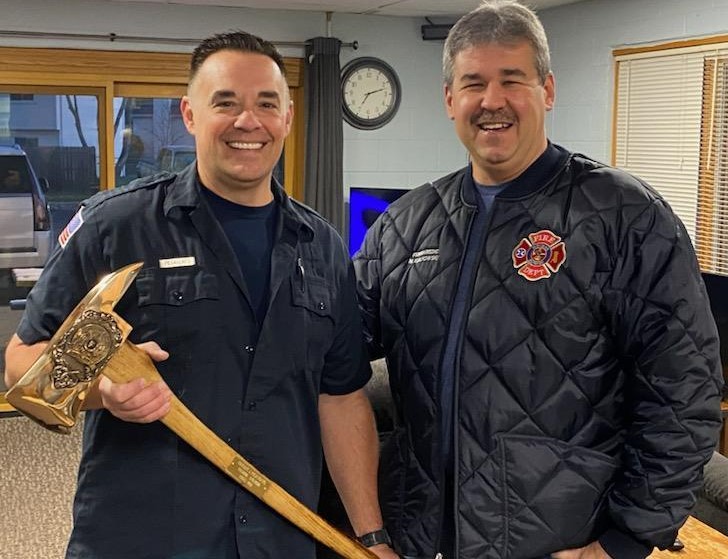 Vince Pesavento & Matt Fijalkowski
On November 1st, 2023, Brother Vincent Pesavento worked his last shift as a member of the Hoffman Estates Fire Department after 23 years of dedicated service to the residents of Hoffman Estates.
The members of the Hoffman Estates Professional Firefighters Association, Local # 2061 would like to thank Brother Pesavento for his 23 years of service to the residents and to this Local.
May you enjoy your retirement and future endeavors.